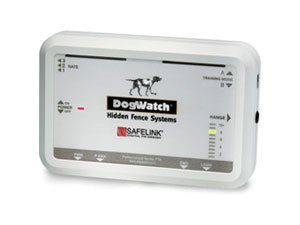 Our most popular Cat Containment System
Suitable for properties up to 5 acres (approximately 700m boundary)
Complete with the most advanced computer collars available worldwide – small, lightweight (30g) and intelligent!
TattleTale intelligent software identifies when the collar has been activated
AutoMemory will automatically adjust the training level if the collar is activated a second time in a 24 hour period
Low battery warning
Self test feature
CatFence offers a unique on-site Installation and Training programme for you and your cat.  The combination of our advanced systems and experienced installers enables us to give you peace of mind and freedom for your cats, all backed up with a lifetime warranty*.
R7 micro Computer Collar – the world's smallest
Battery life: 6 months
Weight: 23g (30g inc battery)
Correction levels: 1 – 7 + beep only
Patented FM safelink ® : guaranteed no false activation
Patented FastReact software ® : the cat cannot outrun the signal
Patented AutoMemory ® : will change the training automatically
Waterproof to 10ft : not that many cats swim!
Lifetime warranty: installed systems only.
Auto shutdown : shuts down after 15 seconds to prevent over activation.
Anti Linger : if your cat lingers in the warning zone.
Status light: shows if the cat has received a correction and lets you know when the battery is low.
3 omni-directional antennae : to give excellent all round pick up.
Fastest start-up and shutdown time available
Warranty
DogWatch offer an industry beating warranty. Lifetime warranty on all our professionally installed systems and a 4 year warranty on all self installed systems. Our warranty includes accidental damage and even lightning strikes – no other manufacturer can match the DogWatch warranty.
How much does a Catfence cost?
Prices start from £358.  Contact us for a no-obligation quote
What is included in the ProFence kit to keep a cat fenced in?
1 x Transmitter
1 x Receiver collar (R7m)
1 x Lightning & Surge Protection
1 x Tester/adjuster
1 x Installation DVD
1 x Owners Handbook
We use ProGrade Cable, designed exclusively for the Pet Fence Industry. When buried the 16 stranded conductor with 0.45" insulation is rated at 75 ºC, 300V for wet or dry locations. The High Molecular Weight Polyethylene (HMWPE) insulation is formulated to provide excellent oxidation stability, toughness and abrasion resistance.