Freedom Fence or CatFence are they the same?
A friend once said I think a Freedom Fence is the same as the CatFence! Well, I suppose in a way they are correct. Just as a mobile phone 30 years ago was a portable phone; it made calls and was functional and that's where the similarity ends!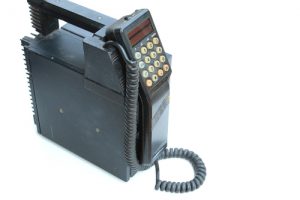 How do they work?
A Freedom Fence and a CatFence both use a radio frequency which is conducted around the boundary via a wire. The cat wears a computer collar which is programmed to pick up the signal.
When the cat approaches the cable the collar emits a warning beep. If the cat continues towards the boundary wire the collar gives out a static impulse through 2 small probes on the collar. This is similar to a Tens machine and is both harmless and safe.
The difference is in the way the technology is delivered and has advanced. At CatFence we are proud to boast that we have the most advanced cat fences worldwide!
What is the difference between Freedom Fence and CatFence?
Technology: As with the mobile phone analogy, technology has advanced massively in 30 years. Our Cat Fences use the latest digital FM technology that is over 15 times quicker in both start-up and shut downtime. This means that our fence cannot be outrun by your cat or dog and will not over-activate.
Safety: The CatFence FM collars cannot be activated by any other signal other than the cat fence system. This is extremely important. In essence, it means that household appliances will not accidentally activate the cat's collar.
 Size: Just as the early mobile phones were bulky so were the Freedom Fence collars. Our CatFence collars are considerably smaller and lighter. The CatFence collars have been designed for use with both dogs and cats. With electronic cat containment size is everything!
Weight: Again, new technology and newer equipment have given rise to a collar that is nearly half the weight of the Freedom Fence collar. 30g as against 54g!
Cable: Cable quality is extremely important with hidden fencing. At CatFence we use a professional grade cable.
Installation: CatFence is unique as we are the only UK Company to offer professional installation and onsite training for you and your cat across the UK. We also use our own staff rather than sub-contractors.
Training: At CatFence we are proud to have been chosen to offer advice and instruction on the use of electronic cat fences to leading Feline experts.
Warranty: CatFence offer a full hardware lifetime warranty on Installed cat fences as against the limited lifetime warranty.
Battery Life: At cat fence, our long battery life not only offers more consistency but also reduced running costs.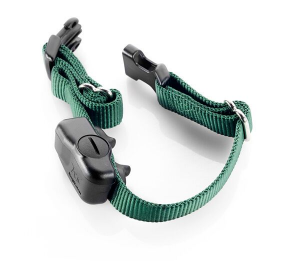 Research – Electronic Cat Fences
Over the last few years, considerable time and money have been spent on researching cat containment fencing. Our in-house training protocol has been used and studied by experts and Lincoln University and overseas. The research was to establish the effects of electronic fencing for cats.
Interestingly the research studied 3 groups of cats:
Those contained soley indoors
Users of the electronic cat fence
Cats allowed to wander
Of course, at CatFence we already knew what the outcome would be. After all, we've been listening to our customers for years. In conclusion, the study stated what we already knew:
No evidence of long-term welfare problems with electronic containment of cats
However, what also came out of the study is that cats using the fence had a closer relationship with their owners. Not only were they kept safe but their bond was stronger. Was it because they were not so solitary whilst hunting? This still needs to be investigated.
Again, another positive outcome was that diseases associated with keeping indoor cats were not present. Feline including obesity and urologic diseases, dental disease were not present. And of course, the long-term exposure to common flame retardants used in homes can have toxic side effects for cats.
Conclusion for Freedom Fences and CatFences
Whilst we all accept that a product can use a similar technology it does not mean that the performance or quality will be equal. Our CatFences are the most advanced pet fences worldwide.
How do I get a Quote?
We don't need to site visit to give you a price for your cat fence. Our dedicated office team uses an online land survey tool to map your property and give you a quotation. Click here.